Ignition72 provides comprehensive SEO services. We help your site rank higher, using SEO best practices like link building, content marketing, on-page optimization and more.
Request an SEO Consultation Now
How SEO Helps You Grow
Search engine optimization (SEO) refers to the marketing practice of making your website search-friendly. The goal: SEO generates more organic traffic to your website from search engines.
SEO can make a massive difference for your business. Here's why it matters: The top 4 results in Google, Bing or Yahoo generate nearly 95% of clicks. In other words, if you're not in the top 4, your site won't get found. SEO will help your business:
Increase Relevant, High-Quality Traffic
Generate Leads/Sales
Decrease Your Cost Per Acquisition
Increase Brand Authority
Maximize Referrals
Gain Market Share in Competitive Markets
How We Do It
Ignition72 builds SEO campaigns that are aligned with your goals. Successful SEO campaigns require a multi-pronged approach. Your website should be healthy and visible to search engines. The content you create should be relevant to searchers. Each page should be optimized for search. And off-site signals must help your website stand apart.
Our campaigns involve the five key pillars of SEO:  
Technical SEO – Behind the scenes, the technical performance of your site can significantly affect rankings. Site load speeds, site architecture, and website security all can be the difference between ranking No. 1 or getting lost on Page 2. During a site audit, our team identifies key strategies for improving the technical performance of your site.
Content Strategy – People find your website when your content is aligned to their interests. Your landing pages, blogs and other content should be keyword rich. Through keyword research, we identify how customers search for your products/services. Then, we utilize keywords across your website to generate relevant traffic for improved conversions.
On-Page SEO – Every aspect on a webpage can help search engines identify who the page is relevant to and why it should rank higher in search. On-page optimization refers to improving each page to make it as relevant as possible to search engines. Strategies like image optimization, TD-IDF optimization, internal linking, and metadata optimization can all help individual pages on your site rank higher in search.
Off-Site SEO – Search engines use offsite "signals" to determine how popular your website is. For example, more inbound links help search engines determine which pages are most relevant and popular. Off-site SEO refers to strategies that improve the authority of your site. Link building, digital PR, and guest blogging can all help your website appear more trustworthy and relevant to search engines.
Local SEO – Search engines now take into account your proximity to searchers. "Near me" searches have grown by 900% in the last two years. Local SEO puts your site on the map, quite literally, helping search engines understand your proximity to users. This helps you appear in local map rankings and be seen by this highly relevant search audience.
Using this whole-picture SEO approach, we help improve your entire website. The goal: You receive more traffic that's more relevant. Your site gets found by customers who have the greatest interest in your products and services.
SEO for Your Business
No two SEO campaigns are alike. That's why every campaign we build starts with a thorough accounting of who your company is and your unique goals. We use the information we learn in this initial consultation to build a campaign that will help you achieve your goals.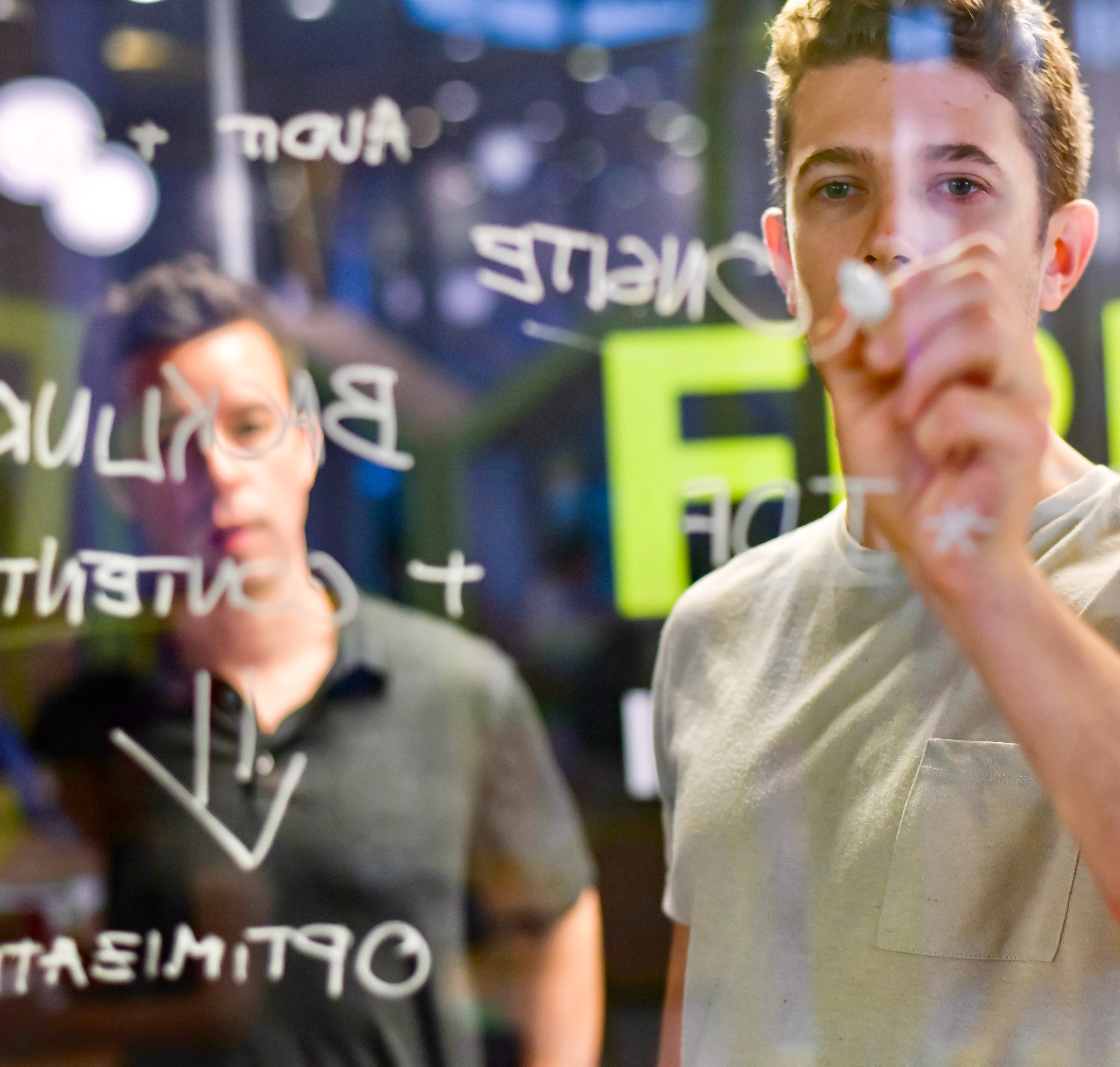 Ignition72 provides a wide range of SEO services, including:
Keyword research – Identify what search terms you rank for and which ones you should target. Keyword research helps you generate the most relevant traffic to each page and maximize your site's visibility.
Link building – We help you build relevant links. Digital PR, link outreach and guest blogging are a few tactics we use to help you improve the authority of your website.
On-page optimization – Our team puts each page of your site under a microscope to identify optimization strategies. We improve each page on your site. Our tactics include image optimization, keyword density, metadata writing and more.
Content marketing – Well-researched optimized content can help you rank above your competitors. We help you generate keyword-rich and relevant content. Plus, we help you market that content to generate backlinks, social media mentions, and Page 1 rankings.
Technical SEO Audits – We audit the technical performance of your site. Then, we determine strategies for improvement. Back-end optimization, image optimization, internal linking and more will make your site faster and easier for search engines to scan.
Local Search Marketing – Get seen in local search! Tactics like online yellow pages listing optimization, NAP citations, review marketing, and claiming Google and Yahoo business listings are vital for helping you succeed.
Rise in the Rankings Today
Leverage the power of SEO for your business right now. Ignition72 can help you generate significant ROI from your SEO investments. Schedule a consultation to learn more.